---
7 Western Washington Animal Welfare Nonprofits to Know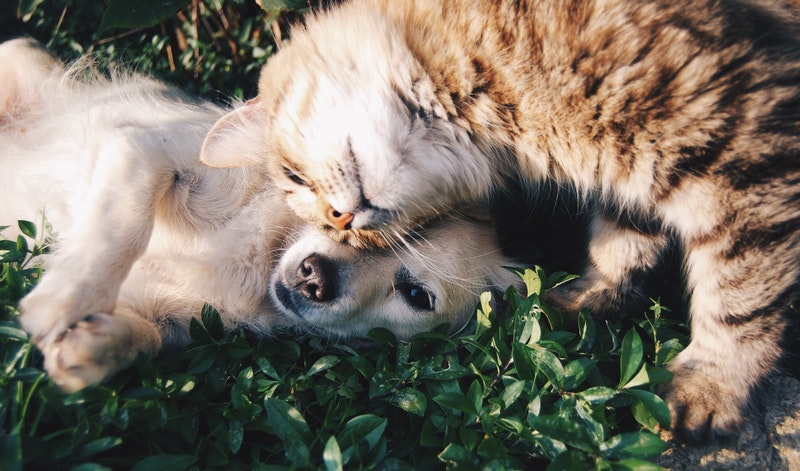 For families who are prepared to offer a lifetime of safe, compassionate, and enriching pet care, adopting can be a deeply fulfilling experience for animals and pet parents alike. Your rescued friend may even end up returning the favor and rescuing you! In addition to facilitating adoptions, local shelters and rescues often maintain a strong community presence and serve as a resource for fellow animal lovers.
These seven Western Washington area nonprofits are at the top of the local animal welfare game. In no particular order, let's take a look at the many ways they each benefit pets and what pet lovers can do to support each cause (tip: donating can be a meaningful — and tax deductible — way to spend some of that holiday cash!).
Old Dog Haven
Lake Stevens, WA and surrounding areas
A personal favorite of Sarah's Pet Care, Old Dog Haven operates thanks to an extensive network of local foster homes that take in abandoned senior dogs (age 8 and over) from Western Washington shelters and owners as room allows (there is no physical adoption center). Since 2004, participating foster families have cared for resident dogs as long as they enjoy a good quality of life and have adopted out those with reasonable lifespans. Old Dog Haven also offers free rehoming assistance to current owners who need to find a new family for their senior dog — all in an effort to affirm their commitment to help canines "find peace in their last years."
Senior animals are often passed up at shelters, but Old Dog Haven knows firsthand that dogs of any age make loving and fulfilling companions when matched with the right family. Whether a dog's perfect fit is in a new home or in a "permanent foster home" (ODH refers to this as its "Final Refuge" program), the group provides a resourceful support system.
ODH relies on donations in order to maintain its important mission, which includes delivering much-needed veterinary care, medications, and so much more. The public can help in a number of ways, including the following:
Donate

any amount, big or small, to keep ODH in operation (donations are tax deductible!)

Contribute time by

volunteering

Open your home as a

foster

family (this is in especially high demand for Final Refuge dogs, many of which remain on a waiting list)

Check the website regularly for adoptable dogs, Final Refuge dogs, and more information
Seattle Area Feline Rescue
Shoreline, WA
This nonprofit rescue center, located where north Seattle meets Shoreline, provides safe refuge and rehabilitation for homeless, neglected, surrendered, and other at-risk cats and kittens before adopting them out to forever homes. Its kitty population represents felines of all ages and walks of life, including seniors and special needs cats from various Washington locations and other states.
Seattle Area Feline Rescue provides vaccines, de-worming, flea treatment, spay and neuter services, microchipping, and other necessary medical care to its residents prior to placing them for adoption. The result? More than 1,000 previously displaced felines find homes each year.
Of course, none of this would be possible without the rescue's ongoing fundraising efforts (including an annual gala event each fall), help from volunteers at the adoption center and in foster homes, and supply and monetary donations. Here's how you can support the cause:
Homeward Pet Adoption Center
Woodinville, WA
Each year, more than 1,800 displaced dogs, cats, puppies, and kittens in the region find loving homes thanks to this charity's work. Since Homeward Pet Adoption Center opened in the 90s, it has taken in thousands of animals in need, including groups from areas affected by Hurricane Katrina and from a shelter that closed on the East Coast.
The Woodinville adoption center continues to provide comprehensive care for its animals (including medical treatment, training, and socialization) before matching them with new families. The organization also operates a number of beneficial community events and ongoing programs, including a low-cost spay and neuter clinic that is open to the public, microchipping, free dog training classes with all canine adoptions, and the Homeward Pet Food Bank (which offers donated pet food and supplies to pet-owning families in need of assistance).
Of course, as a nonprofit, Homeward Pet Adoption Center depends on donations, volunteers, and regional sponsors and partners to maintain its services. More than 75% of every dollar donated goes directly to animal care and refuge. Here are some quick links for those who want to help out:
Pasado's Safe Haven
Sultan, WA
Pasado's Safe Haven began in memory of a beloved donkey who suffered a cruel death. Ever since, the nonprofit organization has remained dedicated to ending animal cruelty. Located on 85 acres of foothill land in Snohomish County, Pasado's Safe Haven provides sanctuary and rehabilitation to animals who have suffered abuse and neglect — including dogs, cats, equines, and farm animals. The group also investigates animal cruelty crimes, advocates for animal protection laws, and implements public education and outreach efforts. Support these heroes in any of the following ways:
Purrfect Pals
Arlington, WA and surrounding areas
The Puget Sound region's first no-kill cat shelter opened in 1988 and has since grown to accommodate up to 225 cats onsite at its shelter location (there are even more cats and kittens in foster care!). Purrfect Pals rehabilitates its residents — who represent diverse populations including senior cats, those with special needs or behavioral challenges, and those with chronic conditions such as FIV or feline leukemia — with the ultimate goal of placing every cat in a forever home. Others remain in the organization's care at the sanctuary or in a "permanent foster" home. All cats receive onsite vet care, microchipping, testing for FIV and feline leukemia, vaccinations, flea and roundworm treatment, and additional medical services when required.
To prevent unnecessary surrenders and euthanasia, Purrfect Pals offers community assistance for low-income cat owners and feral cat caretakers, as well as vouchers for low-cost spay and neuter clinics (as availability allows). It also maintains a food and supply bank and an "Angel Fund" for those unable to pay for emergency vet care. Other services include humane cat trap rentals for members of the public who find stray cats, as well as shelter relocation when partner facilities are over capacity.
In addition to the sanctuary in Arlington, Purrfect Pals facilitates adoptions at several volunteer-staffed offsite locations. These include Petsmart and Petco locations in Everett,  Lynnwood, Woodinville, Sammamish, Issaquah, and Renton, as well as Denny's Pet World in Kirkland.
Show your support:
Emerald City Pet Rescue
Seattle, WA
Emerald City Pet Rescue saves abused, neglected, and homeless animals, primarily those from high-kill shelters who are in immediate danger of being euthanized. The SoDo location then provides shelter and medical care (medications, microchipping, spay and neuter services, and vaccinations) until finding the right fit. Potential adopters are thoroughly screened, a process which includes meet and greets to gauge compatibility, reference checks, a home visit, and more. Animals spend the day in playrooms, so Emerald City Pet Rescue is not a traditional walk-through shelter. The organization also operates the new cats-exclusive Emerald City Kitty Harbor in West Seattle.
Here's how you can help this nonprofit continue to deliver on its mission:
MEOW Cat Rescue
Kirkland, WA
Also known as Mercer Island Eastside Orphans and Waifs, MEOW is celebrating its 20th anniversary this year, with more than 21,000 adoptions since it began (including dogs!). Thanks to its Mercy Fund supporters, MEOW was recently able to save a handful of kittens who arrived at the rescue infected with a dangerous feline virus. This involved a self-imposed temporary quarantine, rigorous deep-clean, and intensive medical care and hospitalization… but the team was able to save several of the kittens' lives!
It's donations like these that allow MEOW to continue its lifesaving work. In addition to donating, supporters may also consider:
Volunteering or fostering

Purchasing the

2018 fundraiser calendar

, which makes an especially great holiday gift for cat lovers!

Adopt

a new family member!
Recommended Posts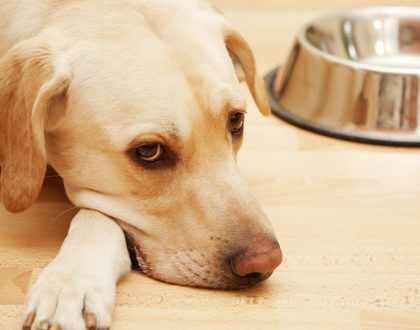 August 12, 2019