---
"Less-Adoptable" Pets Have Just as Much Love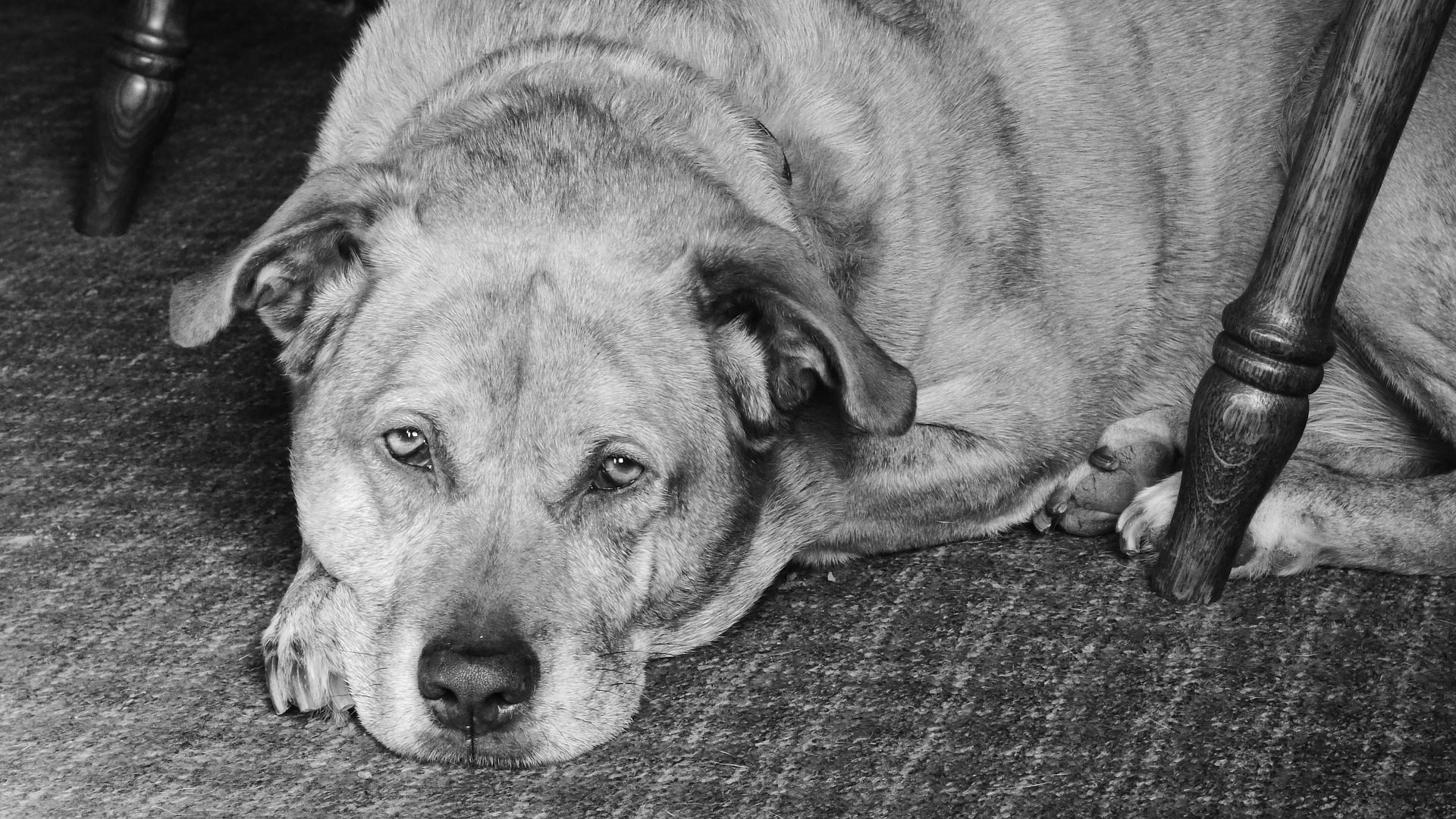 Pets come in all shapes and sizes with their own unique quirks. While many furry friends are adopted as happy additions to loving families, there are some animals that are overlooked at shelters because of certain "less adoptable" traits. Senior pets, pets with special needs, adult cats and pit bull-type dogs don't always receive the love that their counterparts do, and can take about four times longer to get adopted than the average pet, according to adoption database Petfinder.com.
This year, "Adopt-a-Less-Adoptable-Pet Week," first launched by Petfinder.com, is being held from Sept. 21-27 to show that every pet is an adoptable pet. To celebrate, we're showing readers some critters that have been deemed less adoptable, but in actuality, no less adorable.
Meet Sailor, who is "less adoptable" because she is a pit bull.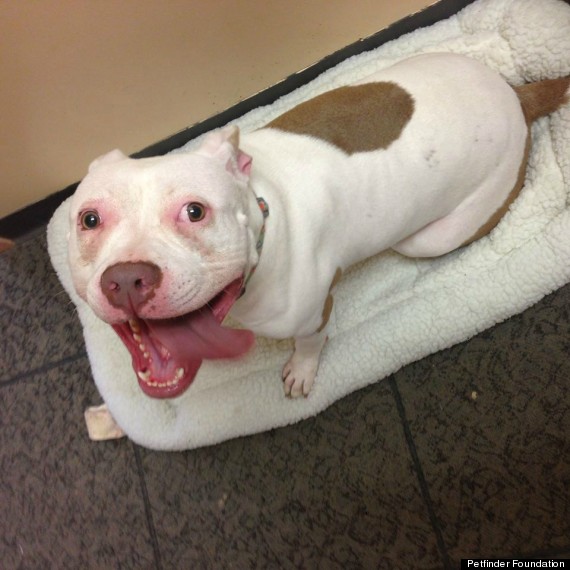 Emily Fromm, vice president of development at the Petfinder Foundation told HuffPost that pit bulls are often not considered by those searching for a pet, because of the negative stigma tied to the breed. Luckily, Sailor, who was at the Animal Protective Association of Missouri, found a forever home. Which isn't surprising. Who could possibly pass up that face?
Meet Lincoln, who is "less adoptable" because he's both a black cat and a senior pet.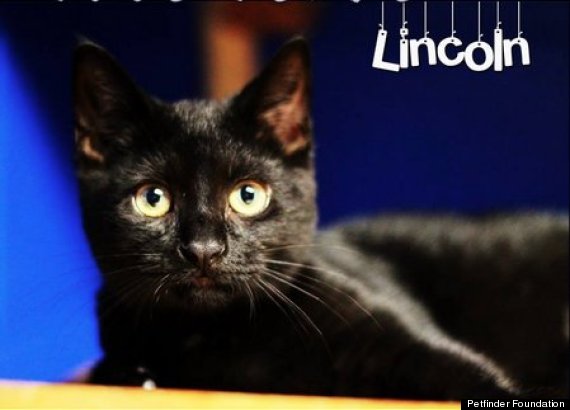 Lincoln now has a loving home, but it took some time for him to get there. Because he is a black cat, and no longer a "cute" age, it took Lincoln a bit longer to get adopted from Lenawee Humane Society. But age is just a number, and Lincoln is as charming as ever.
Meet Lyte, a rabbit who is "less adoptable" because she is 2 years old.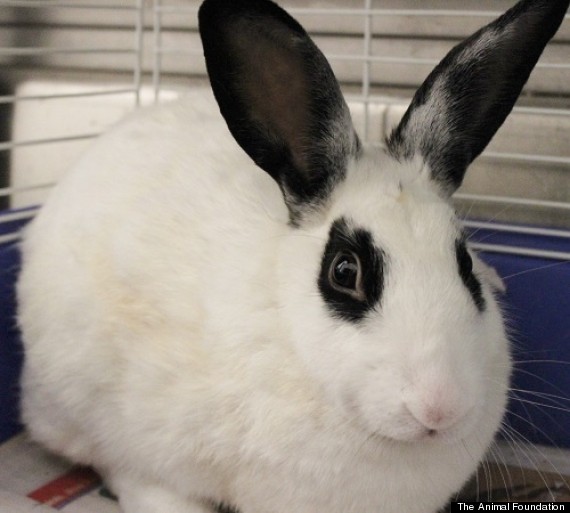 Lyte from the Animal Foundation is not as young as many prospective owners prefer her to be. Potential owners are also under the misconception that shelters don't carry rabbits and other "pocket pets," according to the foundation's Meghan Scheibe. In fact, this bunny still needs a home! She looks super lovable to us.
Meet Polaris, a cat who is "less adoptable" because he has special needs.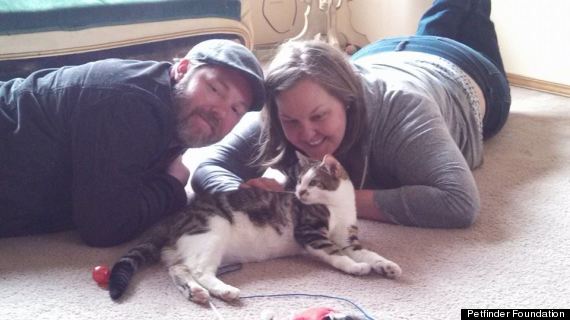 Polaris has a neurological condition and is visually impaired which makes caring for him a bit more challenging. Prospective owners may be hesitant to adopt pets like Polaris. Luckily for him, he found loving humans who took him home from theOlympic Peninsula Humane Society.
Meet Sasha, a pup who is "less adoptable" because she's a pit bull terrier mix.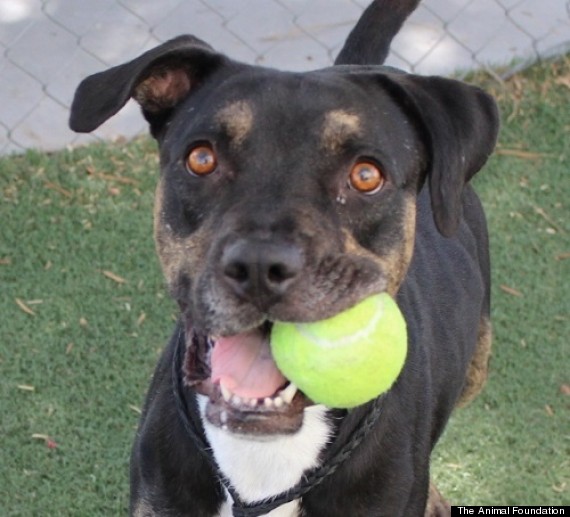 Sasha has had a hard time finding a home due to her breed's reputation. In fact, she's at the Animal Foundation waiting for a forever home. In reality, pit bulls like Sasha have behaviors that are no different from other dog breeds. We think she's precious.
To learn more about Adopt-a-Less-Adoptable-Pet week, and to meet some more of these pets, click here.
(This article reprinted from: HuffPost)
Recommended Posts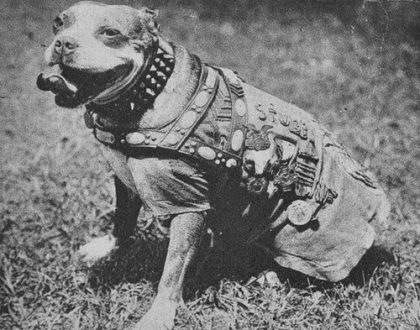 August 22, 2019